Google Shopping Ads - A Sales Goldmine for Online Sellers in Nigeria
The average online customer in Nigeria uses Google search atleast once per day especially at the beginning of their purchase journey while they are researching and learning about available options before buying. This has made Google search ads an effective yet under utilised digital advertising solution for online sellers and business owners in Nigeria to reach and engage potential customers while they are Googling.
Search engine marketing using search ads have been around for a while. However, last month Google launched Shopping ads as a beta in a couple of countries including Nigeria.
What are Google Shopping Ads?
Shopping ads is an interesting new Search engine marketing ad format on the Google Search Result page which displays in a card carousel format, the product, price and seller when users type in a product keyword.
We think this is a potential gold mine for online sellers as it is now much easier for potential customers to see the product they're searching for without first going into a website, compare prices among different sellers and easily complete the purchase.
Here's what Search ads look like when I search for "Buy wrist watch" on Google...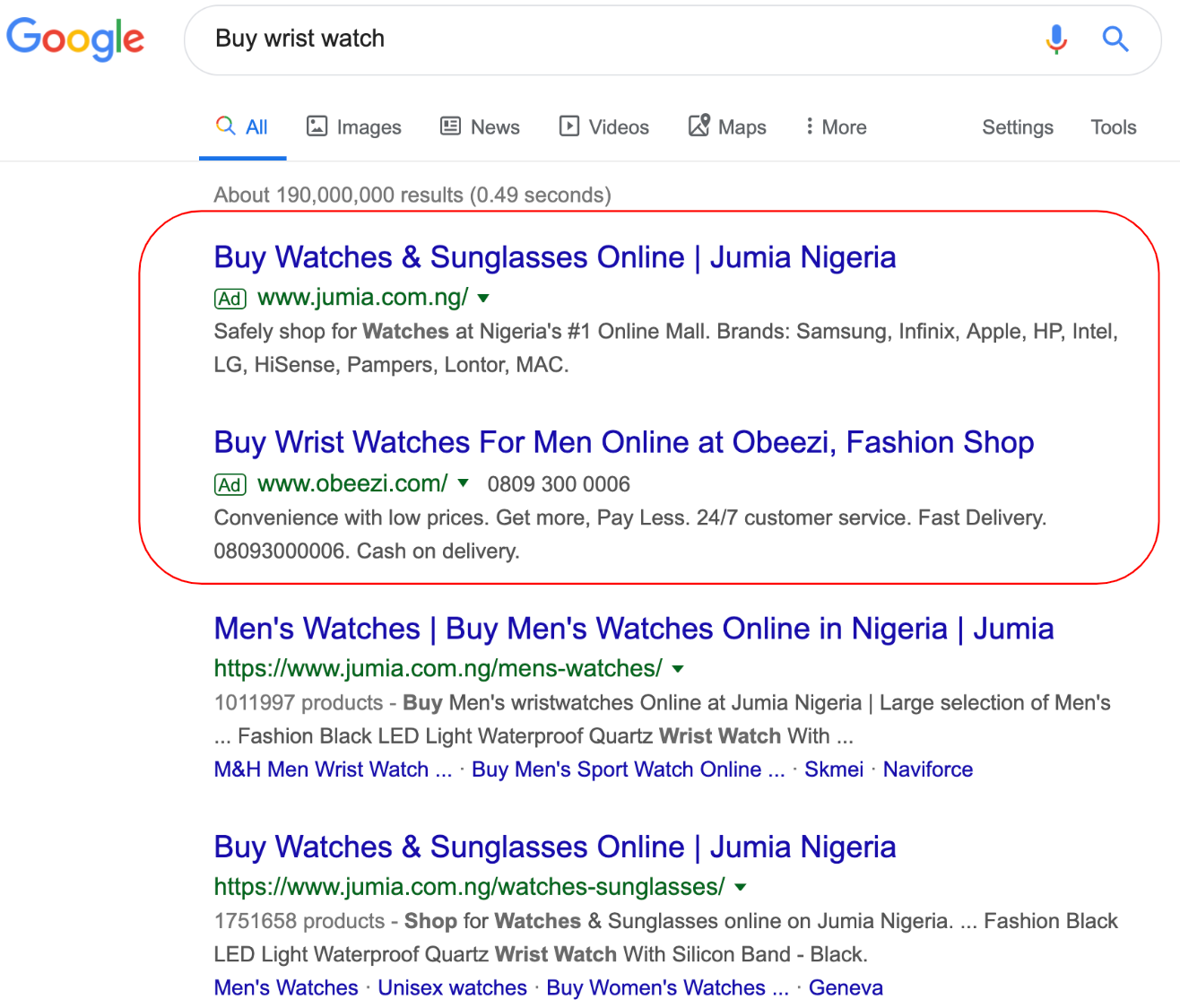 and here's how Shopping ads look for the same keyword...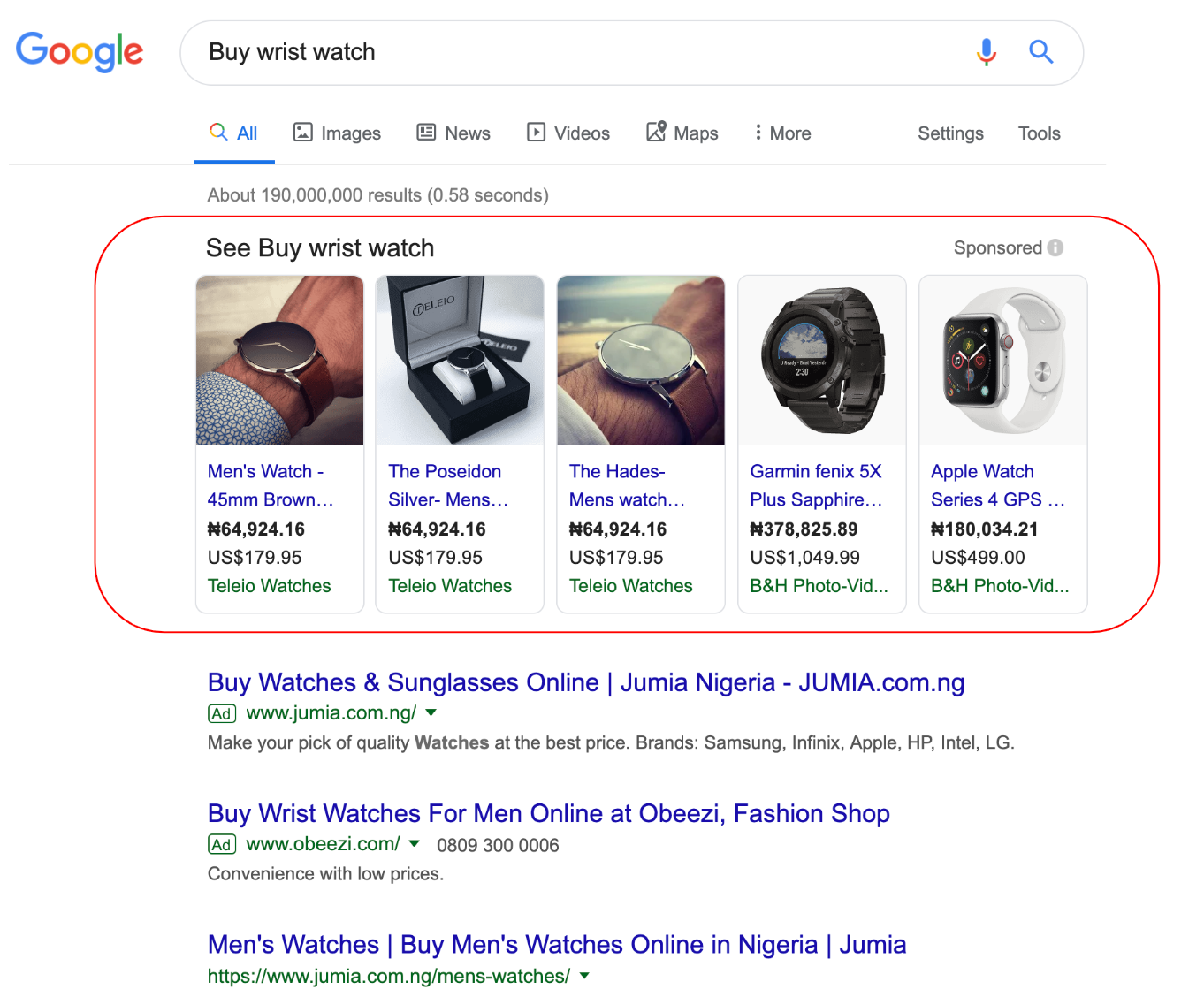 As you'll agree, Shoppings are more attractive and would attract twice as many clicks as Search ads and more importantly have a higher chance of driving more sales.
Why shopping ads?
While Google Search ads are very effective as they target customers in the moment when they're researching product options and have a strong intent to buy. Sometimes it can take a while to browse through several advertised sites and pages before you find the right product at the right price, so Shopping ads try to simplify this process by presenting you with the product, price and seller in a visual manner before you visit the website. Making it much easier for customers to find, compare and complete purchases.
Shoppings are especially useful for brands with alot of products on their sites as it makes it easier for you to promote all your products on Google search without having to craft a headline and description ad for each product which can be time consuming. Brands with only a few products can also take advantage of the new format before it gets too competitive.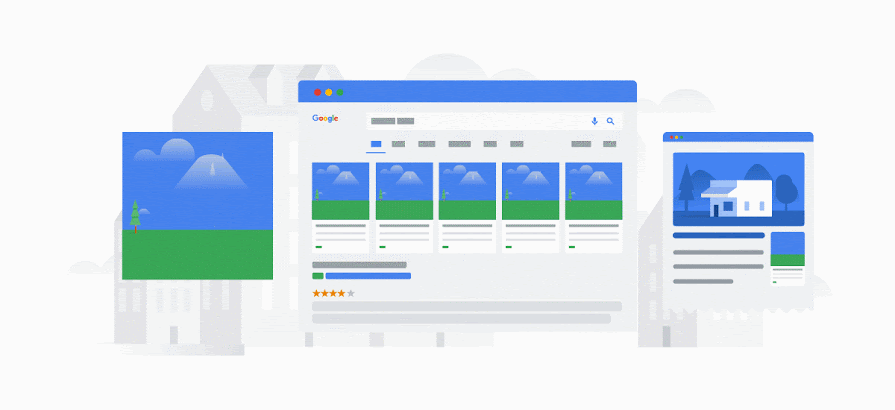 Getting Started with Shopping Ads
To setup a Shopping ad, you'll need to first create a Merchant center account. The Google merchant center is a tool that helps you upload your store and product information to Google Search and make it available for Shopping ads and other Google services.
Next step is to verify and claim your URL. Before you can upload products to the Google merchant center, you'll need to verify and claim your store's website URL. This means letting Google know that you're the legitimate owner of the website and it gives you the exclusive right to use your website in connection with your Merchant center account. You can verify your URL using any of the following methods;
HTML file upload (Most common method)
HTML tag
Google analytics
Google tag manager
After setting up your Merchant center account and verifying your URL, you're ready to create and upload your product data. To upload your product data, you'll need a product feed which is basically a structured piece of data, much like a spreadsheet, that contains information about the products you sell. Accurately describe your products using the required and suggested attributes so as to help users more easily search for and find your items. The merchant center provides a feed template to help you with this and the suggested file format is .txt and .xml . .txt is recommended for small merchants. Watch this video to learn more on setting up a Shopping feed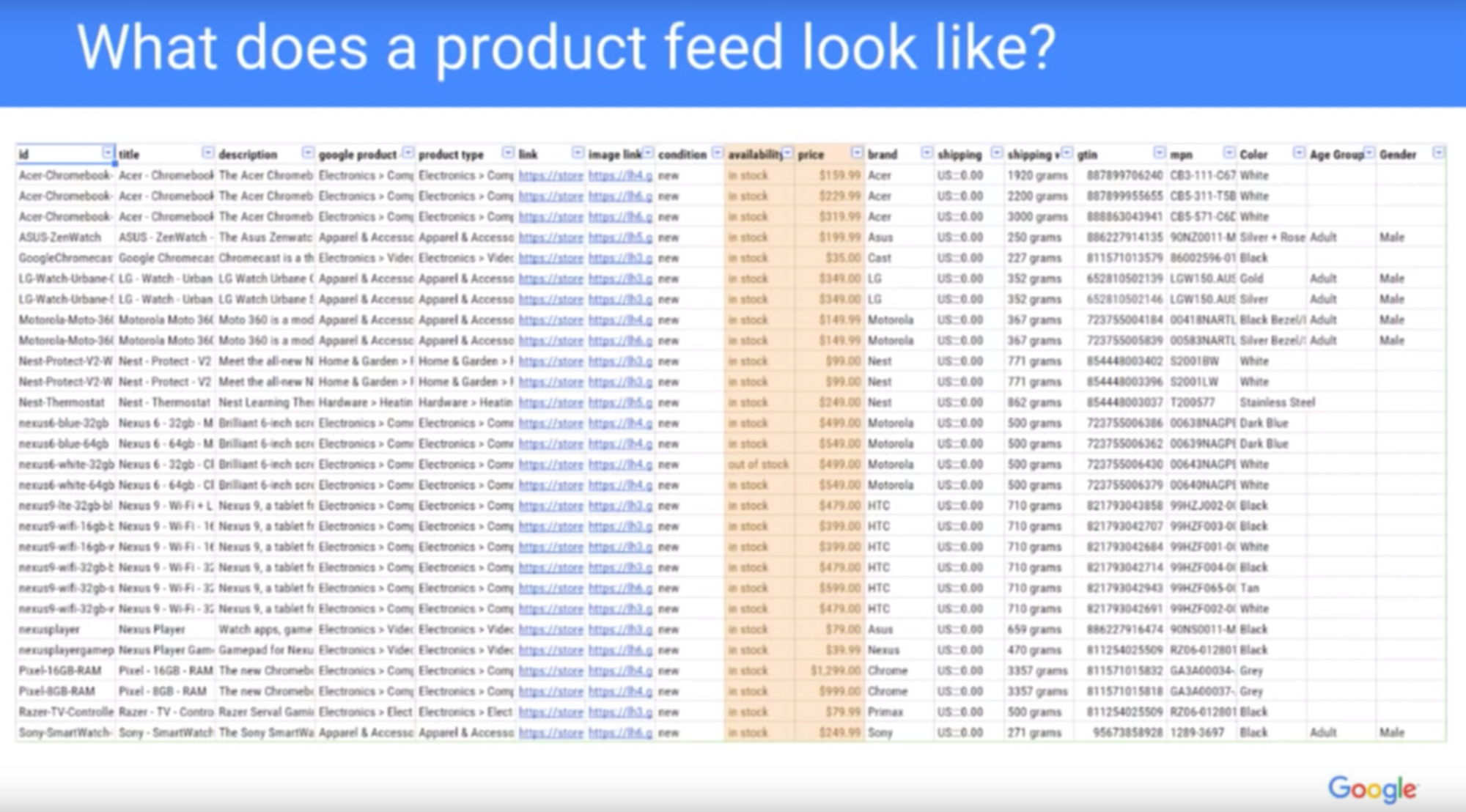 Once all of the above have been done, you can heard over to Google ads (formerly Adwords) and setup your Shopping ad campaign. Use this flow to setup the campaign from campaign view; New > Sales > Shopping > Link Merchant center account, then progress to completing the campaign setup. It might take a day or two before your campaign propagates as the ad format is still in beta so factor this timeline into your planning and try to set it up before your launch date. Once the campaign starts running you only pay when uses either click on your ad or actually make a purchase.
As Google shopping ads are very new here, the auction market for this ad unit is much less competitive compared to their other ad formats and many keywords don't have shopping ads targeted at them. This means big opportunities of small merchants to enter and sell.
As with any new advertising solution, it might take a while to get a full grasp of Google shopping ads and how to maximise it. So subscribe to our blog to get updates on how to maximise Google shopping ads to drive online sales for your products and services.