3 Ways to Build a Profitable Facebook Ad from Start to Finish
Facebook has been described as the front gate to the world's consumer market.
Advertisers spent more than $54 billion running ads on the Facebook family of apps in 2018.
This huge Ad spend shows how much advertisers and online sellers believe in Facebook and Instagram Ads.
"The formula for growing any business from Zero to Hero with Facebook Ads is a mix of smart A/B testing, laser-focused re-targeting, and great copy and design assets."
Now depending on your Facebook campaign objective(s), a successful Ad could mean increased website traffic, increased impression, a jump in number of purchases, or more store visit.
In this article, I will show you the 3 approaches that successful advertisers and online seller use in creating profitable Facebook Ads.
If this is your first time creating a Facebook Ad campaign, you may want to learn the steps to take to create your first campaign here then you jump right back from there into these game-changing strategies.
Here are the 3 strategies you should consider whenever you set-up a Facebook Ad campaign:
Embrace Split (a.k.a A/B) Testing.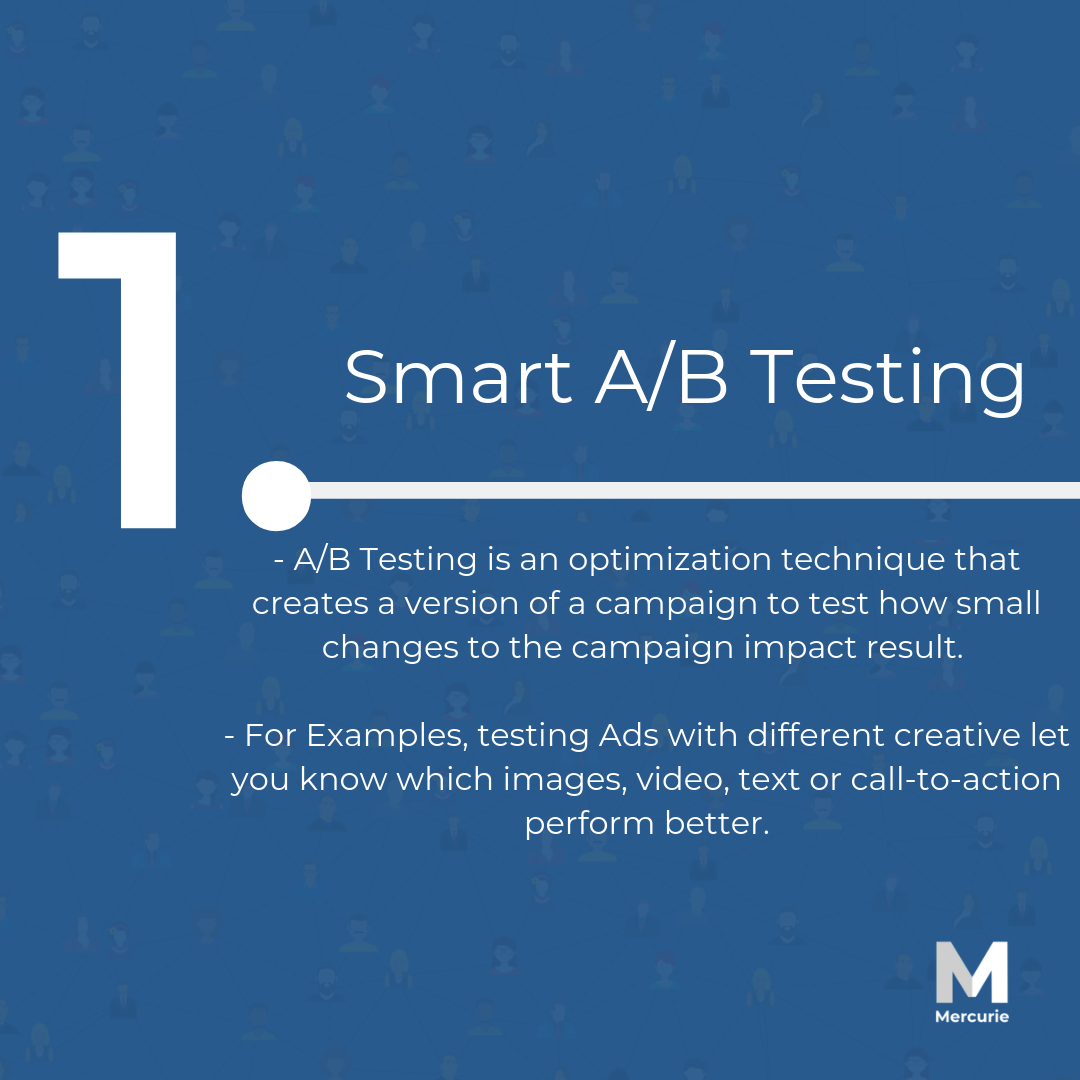 What is A/B testing? Basically, A/B testing is testing different versions of your Ads so that you know what works and how to improve on future campaigns.
With Facebook Ads, you can test  2 to 5 versions of an Ads by tinkering with one of five variables for each ad. The five variables supported by Facebook Ads are:
1. Target audience
2. Delivery optimization
3. Placements
4. Creative
5. Product sets
Implementing A/B test in your campaign could be a game-changer for your business. However, doing it the right way is the real game-changer. To get the desired result, you can only change one variable per Ad.
For example, let consider the case of Wunmi. she sells kitchen utensils on her eCommerce store. She is not certain whether she should run her Facebook ad with a video demo of her "portable rechargeable fruit juicer" or simply use beautiful images of the product.
She set-up Split test in her Ad manager to test the two creatives - a video demo and Image while other elements are the same.
Result: The ad with video had 200 clicks while the ad with only images scored 80 clicks.
You want to make sure you only advertise one product per Ad. If you have more than one product then use a carousel ad.
2. Re-target website visitors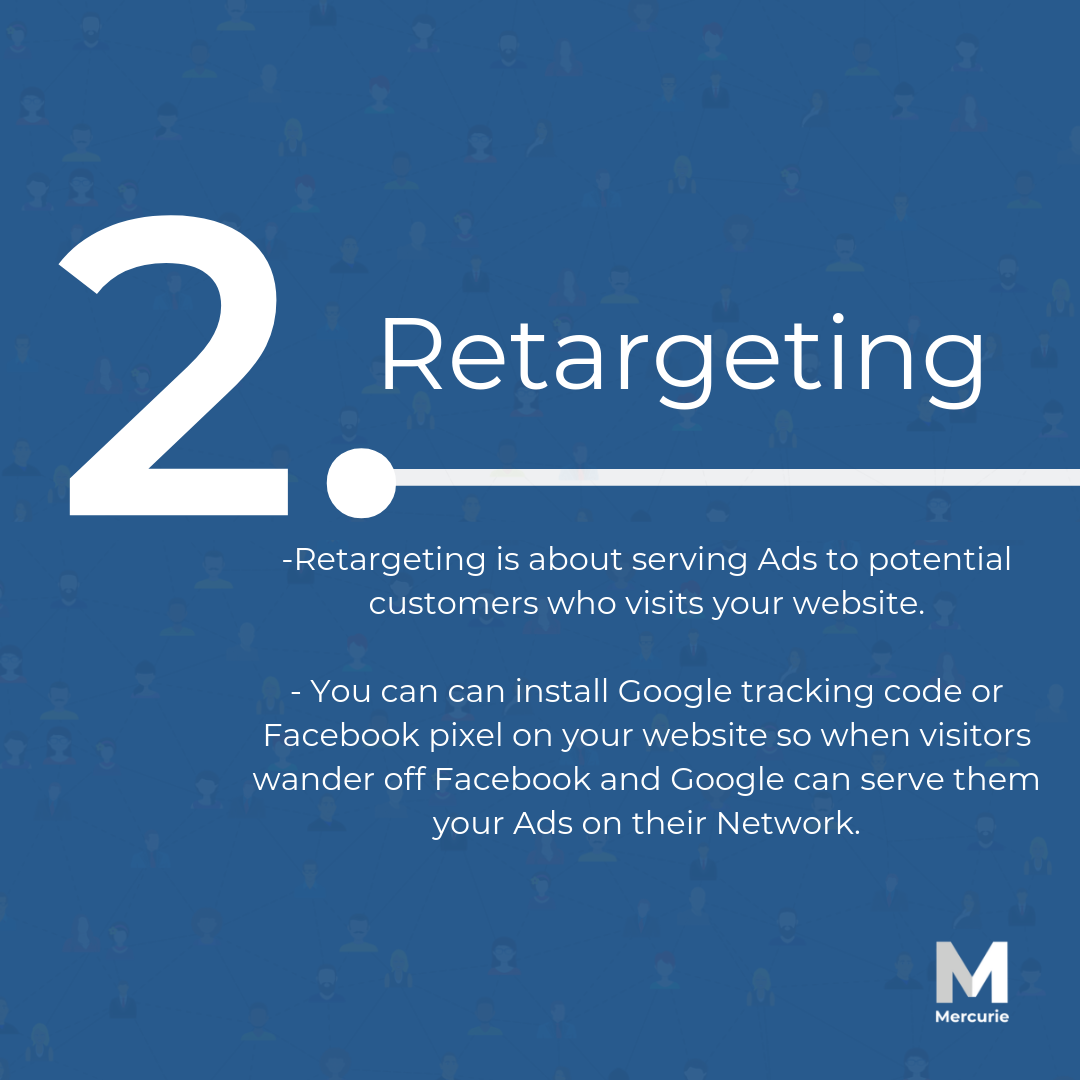 Re-targeting is a  smart way to remind people who visited your website, browsed your product pages but did not make a purchase.
Have you ever visited a website the wander off to Facebook and there on your News feed you are shown an Ad from the exact website you just visited? That is re-targeting in action.
If you are not using this strategy in your Facebook Ad, you leaving money on the table.
With re-targeting, you can set-up a specific Ad to people who visited your e-commerce store.
3. Use relevant Ad copy and creative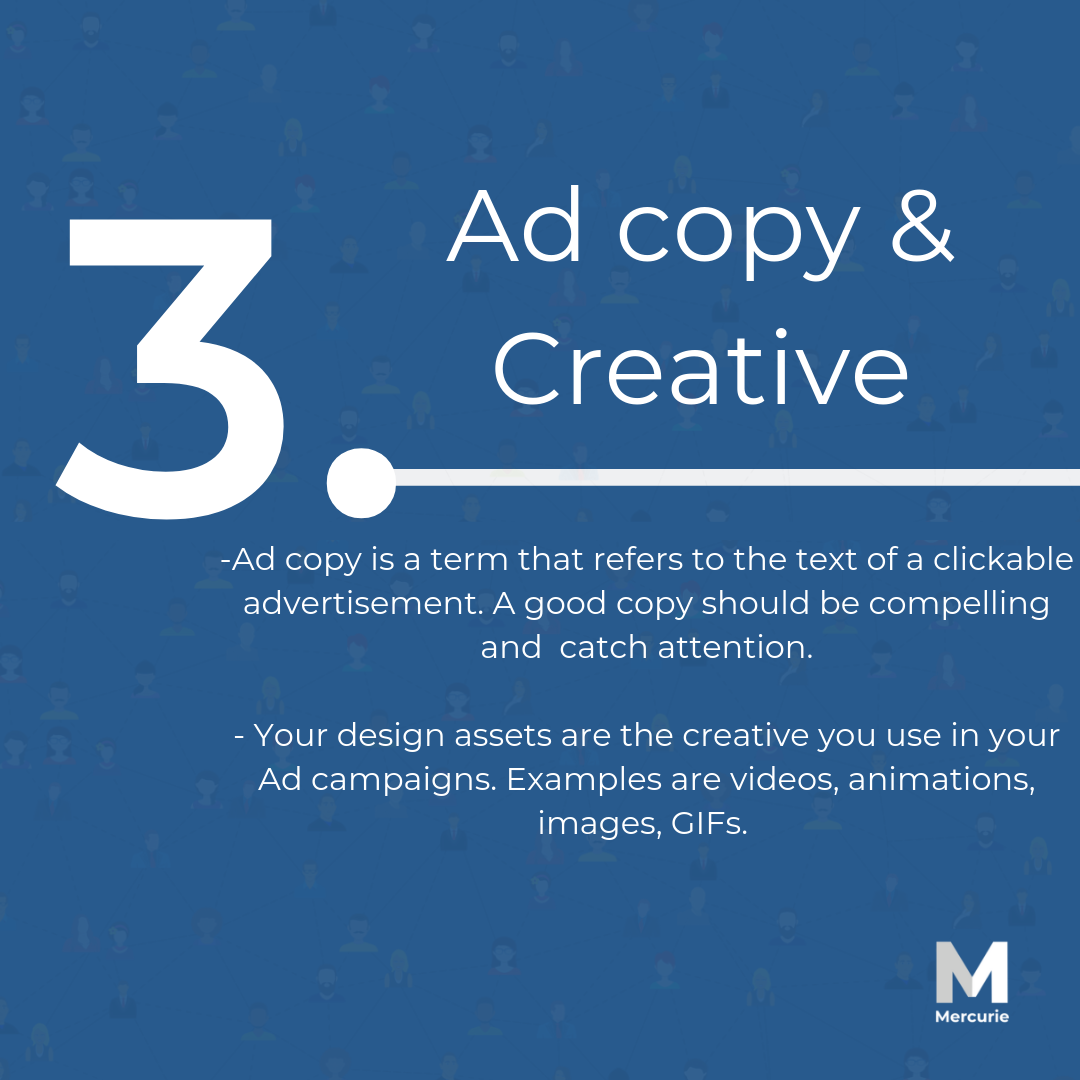 If you want to get a good Relevance score from Facebook, then you can't afford to be random with writing your Ad copy or designing the creative.
One of the most important elements of a successful Facebook ad is the copy. Another important element is creative. A copy is a text that accompanies your ad while creative are the images, videos, banner, GIF, etc.
Ideally, the creatives are designed to catch attention while the copy is designed to convince the audience, depending on their intent cluster, of the value and benefit of the product being advertised.
But too many often, many advertisers and online sellers fail to nail their Facebook Ad copy and creatives choices.  This two elements could mean the difference between a successful Ad and a failed Ad.
Most times Ad copies fail to speak to the emotional state and commercial intent to the audience.
Here are what a good copy should achieve with its audience. A good copy should:
Use simple language, short sentences and familiar keywords. No jargon or technical terms unless you are targeting an audience with a technical background.
Get to the point with the first or second sentence. Facebook is making NEW changes to its News Feed Ads. The New changes will shrink the amount of text you can use. So you want to make sure you front-load you message by starting the point from start.
Be compelling enough to evoke desired action. People will only take action when your ad talks about a problem they are experiencing and they need to solve as fast as possible.
Did you find this blog post helpful? If so, share it with a friend who also need to read this to make their next Facebook Ad a success.
---
You can get on our waiting list to receive just-in time announcements when we roll out our upcoming web solution that helps retailers create their own online stores to sell products and services.
Join the waiting list here
P.S: Mercurie is creating technology solutions to help African businesses of all sizes succeed in the digital economy.