3 Ways to Overcome the Persistent Facebook Outage
In the space of 4 months, Facebook, Instagram and WhatsApp experienced meltdown two (2) times. In March 2019, Facebook family of apps was also down for 24 hours affecting users globally.  
On Wednesday, 3rd July 2019, users of the Facebook family of apps and users of the Twitter app experienced a day-long widespread outage. Users could not view photos, videos and files.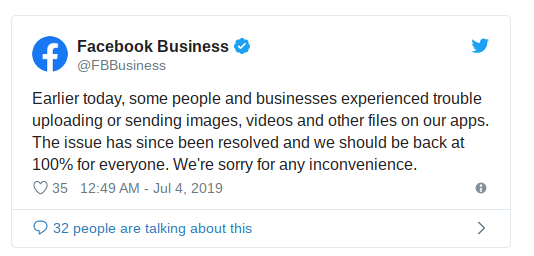 Users of the Facebook family of apps all over the world were frustrated throughout the best part of Wednesday.
Businesses who rely on Facebook/Instagram for advertising and to transact business had even more cause for concern. It's was estimated that billions may have been lost or delayed in the day-long social media meltdown.
Here we suggest 3 solutions to business owners on how to overcome another outage from the Facebook family of apps.
Create A Multi-channel marketing Plan
We believe that these two separate outages from the world's most popular social media platforms are important lessons to business owners.
This is time to hit the drawing board (a pen and paper will do too), and create a marketing plan that is dynamic.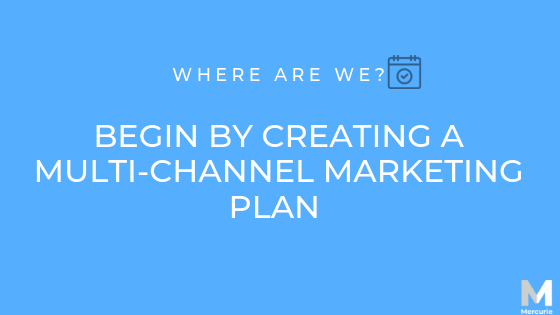 You need a strategy to succeed no matter what comes down. Clearly, your marketing should not rely 100%  on social media to generate sales or awareness.
You may have to spread marketing budget and man-hour across a number of other marketing channels in addition to your social media channels.
2. Start exploring new marketing channels
Social media is not the only marketing channels there is. You can also explore email marketing. Create a FREE account with Mailchimp and start practicing. By simply using opt-in forms on your website, you can build a list of prospects who are interested in your product and re-market to them.
You will save yourself from headaches of loosing followers on social media. Another channel you can explore is called Google My Business. With a verified profile, Google will suggest your business to any users searching for your specific business category in their location. Users can locate your store/office with Google map or reach out to your sales people via a phone call.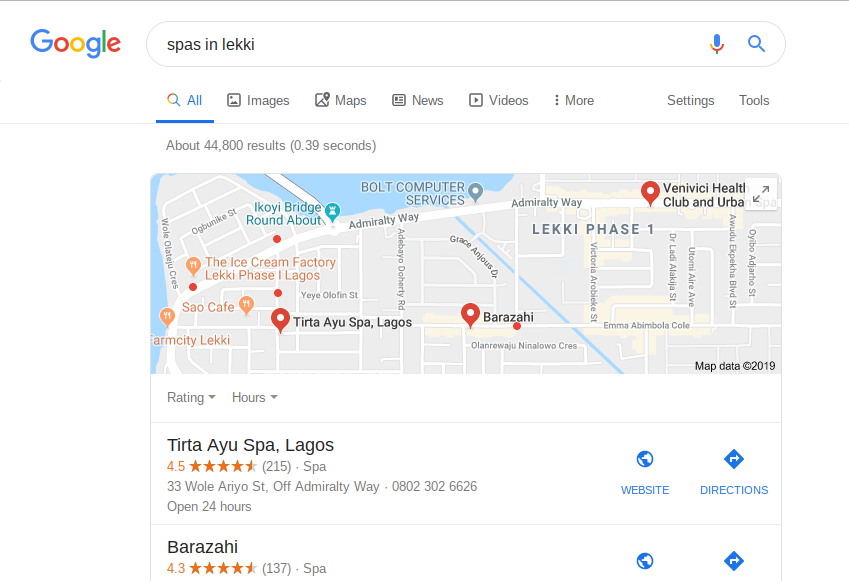 You can also Google search other marketing channels such as Google Ads, SEO, Google Shopping Ads etc to get a hang of these powerful channels and how to use them to drive your business goals.
3. Create your own website
This outage is another reason you should start looking at creating your own website. Don't wait for another social media outage!
Today more internet users are using Google to search for products to shop, and even to discover the nearest service centers (laundry, auto-mech, restaurant, hotel, etc).
So it makes sense to create a website today. With a website, Google can suggest your business to internet users looking for the products and services that you offer.
And to ensure your website is safe from meltdowns and also loads with speed, consider hosting your website with cloud hosting providers such as Google cloud platform (GCP), Microsoft Azure and Amazon Web Services (AWS).
At Mercurie, we exclusively use GCP to host our clients' websites and online stores. We make sure to leave nothing to chance, and have a multi-cloud strategy in place.
You can get on our waiting list to receive just-in time announcements when we roll out our upcoming web solution that helps retailers create online stores and websites to sell products and services.
Join the waiting list here
P.S: Mercurie is creating technology solutions to help African businesses of all sizes succeed in the digital economy.